Clark County Teachers Ready to Strike

LAS VEGAS, NV (KXNT) - The Clark County School District is running out of time to avoid a strike.
Last week, the teachers' union rejected the latest contract proposal, calling it unacceptable. The offer includes a three-percent pay raise and a better medical plan. But, the union says it does not address several sticking points, including better pay for teachers with more training.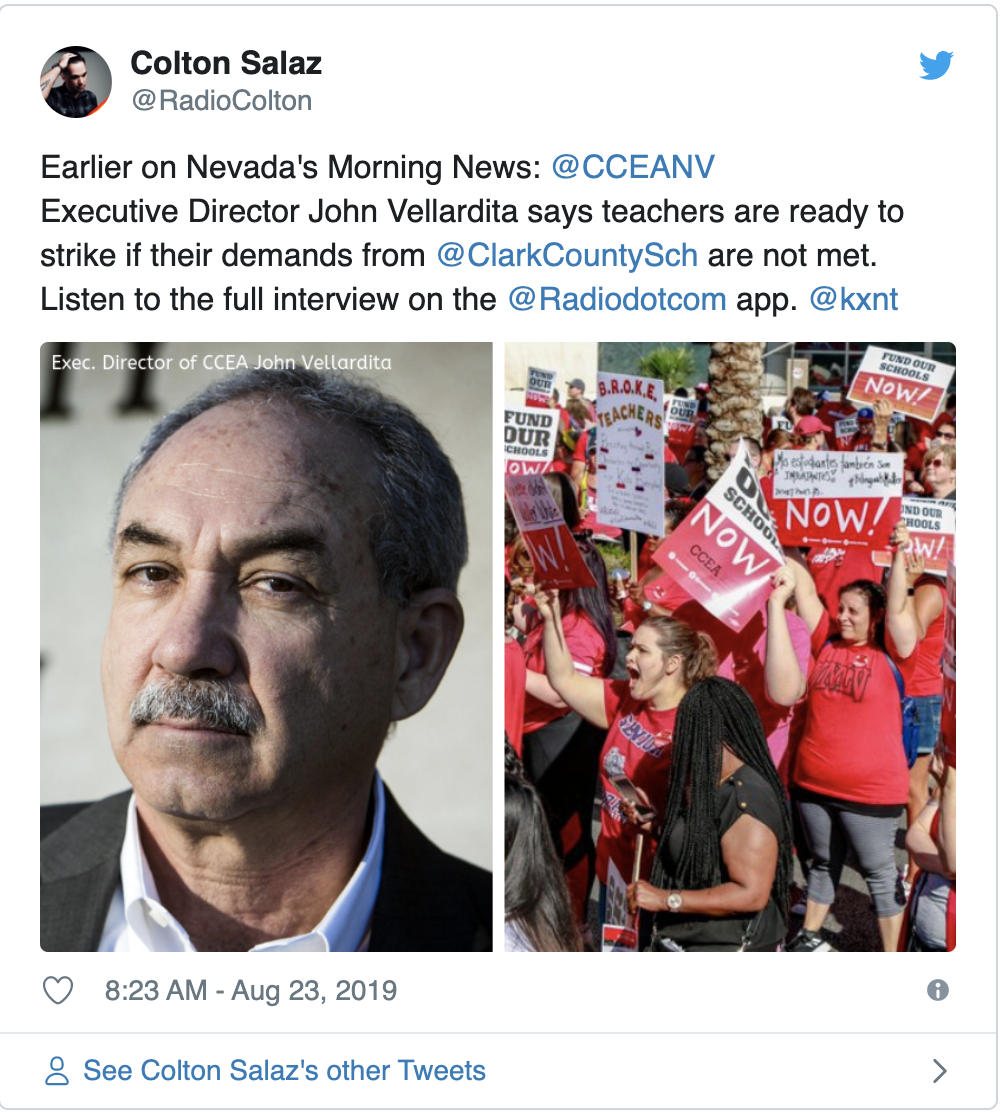 Tuesday morning, it was announced that teachers will walk off the job on Tuesday, September 10th, unless a new deal is.
The announcement follows a legislative session that did not appropriate enough funding for Clark County schools, the fifth-largest district in the nation, to meet all the union's demands.
A walkout by Nevada teachers would continue a series of strikes by educators in at least six other states nationwide since 2018. Striking is illegal in Nevada, carrying a fine of up to $50,000 per day for the union and potential termination of employment for teachers.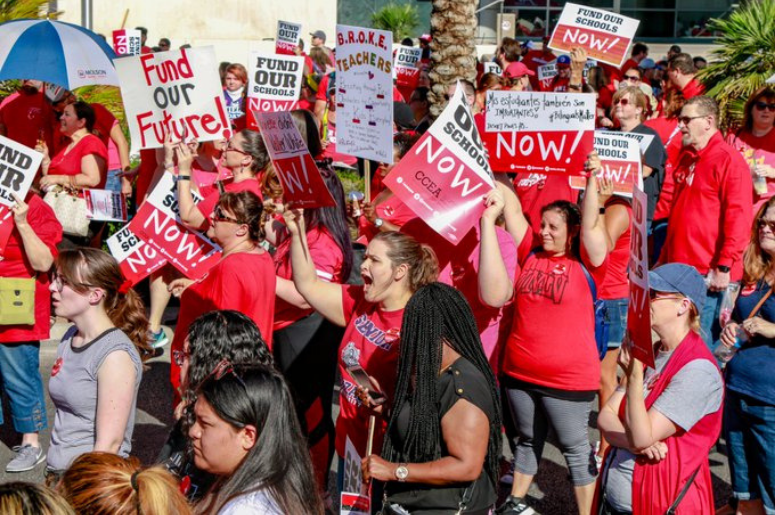 Nevada is consistently ranked near the bottom in the U.S. when it comes to academic achievement among students, as well as education funding.
Clark County Education Association, the union representing the teachers, says a deal must be reached no later than Friday, August 23rd. If a deal is not brokered, C.C.E.A. may authorize the strike to go into effect